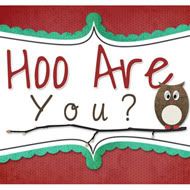 It seems to be a laundry theme this week.
Here goes:
1. Do you fold your laundry right after it comes out of the dryer or do you wait?
My laundry has to be hot out of the dryer. If it is cold I stick it back in and fluff it so I can fold it nice and warm.
2. What kind of laundry detergent do you use?
I use the Members Mark high efficiency liquid from Sam's Club. I have the makings for a homemade batch but haven't gotten up the guts to do it yet!
3. Do you use fabric softener?
No. It used to be I wouldn't remember now...
4. Do you have a front loading washer and dyer or a top loading?
I finally got a sexy red front loading washer and dryer last year with the tax return. Is it sad that I can find a new appliance sexy?
5. On a scale to 1-10 (1 being the least and 10 being the highest) how well do you like
doing laundry?
I actually like doing the laundry. The sorting, loading, switching and folding. Its the putting away I loathe. So I give it a 7.
That was fun! I look forward to next weeks lists
See ya friends!